Discovering True Health with Dr. Ralph Davis, Chiropractor
Affordable Family Wellness Care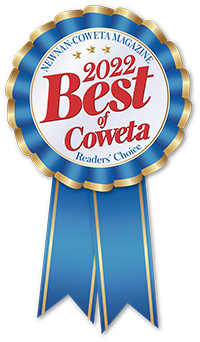 Dr. Ralph Davis has created an office providing affordable family Chiropractic care to welcome, help, and guide you through a lifetime of wellness.
"I'm here because I know how important it is for the entire family to have access to Chiropractic, and my goal is to help contribute to your loved ones' continued good health. To do so, I've created affordable cash plans to help fit into your life because I want to see your entire family get healthy together."
"With specific chiropractic care, thermography scans and specialized care for pregnant women and children, I'm ready to help you heal and feel your best. And I enjoy teaching families about wellness and ways to maintain a healthy lifestyle – so you'll be prepared to make informed decisions when it comes to your health."
A Newnan Chiropractor Helping Our Community Thrive
"Through chiropractic care, I'll work towards correcting those spinal misalignments (subluxations) that affect the way your body heals and functions. This way, your body can thrive and so can you."
"I have a mission, purpose and passion that drives me everyday:"
A mission to create a healthy community.
A purpose to help you heal and thrive through chiropractic care.
A passion to do whatever I can to see you stand taller, smile brighter and live fuller.
Your Health is Your Choice
"I'm here to help you feel your best through healthcare (not sickcare). To me, healthcare is a continual
effort to give your body all that it needs to be healthy and chiropractic care fits into that."
"I'm ready to help, if you're ready to start. Please give me a call to setup an appointment so we can get started."
"I'm excited to show you the difference chiropractic care can make in your life. I'll make sure to answer
any questions you may have and tell you what to expect — then it's time to discover the best YOU!"
Senoia, and Peachtree City | (678) 552-9190
Creating a healthy Newnan through affordable family chiropractic care.